Grilling and Beer Pairing
The right seasoning is easy to pull together but can make or break your hard work on the grill. Here are some simple seasoning recips you can make at home for all your favorite BBQ foods.
Chicken and American Pale Ale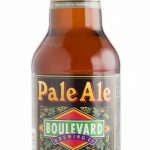 A classic combination, chicken has a more mild flavor so it pairs especially well with most American Pale Ale brews. Chicken's meaty flavor cancels out the bitterness of the beer and leaves you with a smooth finish. We recommend Boulevard Brewing Company Pale Ale for an excellent pairing. 
The one pairing you've all been waiting for, what beer should you have with your burger. There are many things that can change what beer you should pair with, such as the heat factor of the burger, specific toppings or if it is a buffalo or vegan burger. However, if you are going with the classic beef, cheese, and ketchup/mustard burger, your best bet is a brown ale. We recommend Brooklyn Brown Ale when you're flipping burgers.
Ribeye Steak and Whiskey Barrel Stout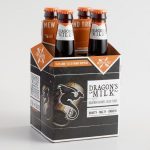 One of the most flavorful foods you can have deserves the most complex beer. The buttery, savory meat is only amplified by the oaky, chocolate flavor of the stout. It is important to get the whiskey barrel stout as you will appreciate the added complexity. We recommend when pairing ribeye steak to try New Holland Brewing Dragon's Milk Bourbon Barrel Aged Stout Beer.
Grilled Ribs and Imperial Porter
A pairing no one is surprised at, rib's smoky flavor pairs especially well with imperial porter's rich caramel flavor. The added BBQ sauce's tang finishes off the perfect symphony of flavors to keep you coming back for a second helping of both meat and beer. For Imperial Porter we recommend Tyranena BGW Devil Over A Barrel for your next cookout.
Sausage/ Brats / Hot Dogs and Pale Ale
For Hot Dogs and sausages it is best to stay with a more hoppy flavor for pairing. If you are one to overload your hot dogs to the max (think onions, sauerkraut and every condiment in creation) then you might want to swap out the pale ale for a good lager. But for the simple hot dog, we recommend Sierra Nevada Pale Ale. 
This is an excellent example of strong flavor matching strong flavor. Pork has a high amount of fat which pairs very well with the full bodied, smokey flavor of a stout. The stout that we are recommending this summer is Founders Breakfast Stout.