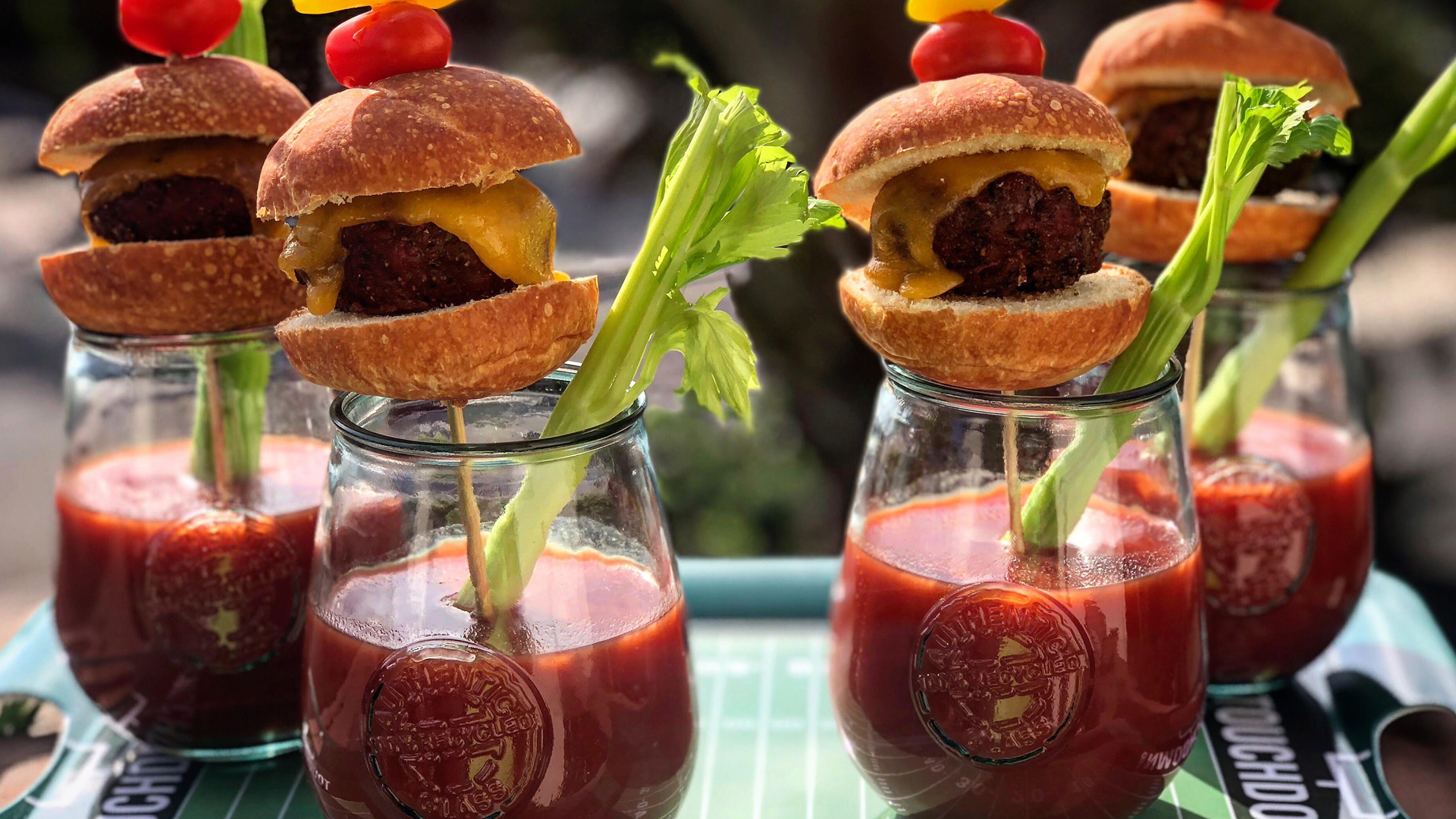 Baked Potato Wedges
TRI-TIP INGREDIENTS
1 Tri-Tip
4 tbsp Kosher Salt
2 tbsp Coarse Ground Pepper
1 tbsp Granulated Garlic
SALSA INGREDIENTS
8 Tomatoes
1 White Onion
2 Jalapeños
3 Cloves Garlic
3 Chipotle Peppers in Adobo Sauce
1 Lime (juiced)
1/2 cup Vegetable Stock
1 Bunch of Cilantro
First make your salsa. I recommend making this the day before to allow all ingredients to come together. Start by setting your smoker to 225°.
When smoker has come to temp place tomatoes, onion, garlic, and jalapeños on grate. Smoke for approximately 45 min.
After the ingredients have taken enough smoke take them off the smoker and place all salsa ingredients into a food processor or blender and blend to a consistency of your liking.
Next prep your Tri-Tip and set grill to 250°. Trim off the excess fat and silver skin and season with your salt, pepper, and garlic. The rub ingredients will be enough for a couple of 3 Tri-Tips depending on size. Let the rub sit on the meat for 15-20 mins while grill is coming to temp.
5. Place your Tri-Tip on the top grate and smoke till it reaches an internal temp of 118°. Take it of the grill and bring grill up to 450°-500°. At this point I tent the meat with foil and place a cast iron pan on the grill to get piping hot. Sear both sides of the meat until the internal temperature reaches 135°-140°. I find the tenderness and the texture is perfect at this temperature. Let rest for 15-20 min.
6. Slice against the grain of the meat. (I like to find where both parts of the grain meet and slice from that point.) Drizzle with smoked salsa and serve with garlic bread and a fresh salad. Enjoy!
Brought to you by Chris Lee