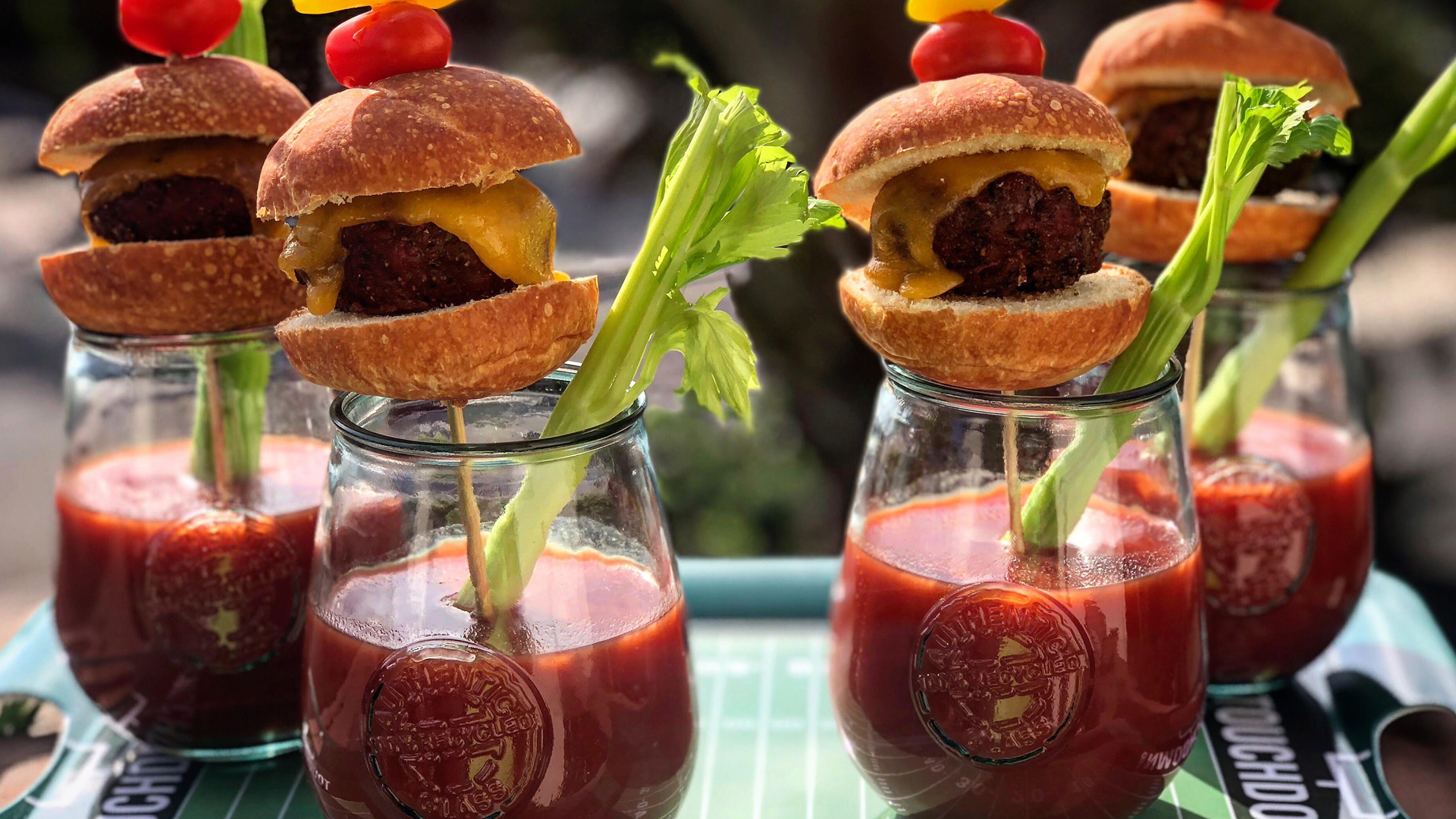 Baked Macaroni & Cheese
For the Patty
500g of Lamb Mince
1 Red onion
3 Cloves of Garlic
2 Teaspoons of Table Salt
1 Teaspoon of Cracked Black Pepper
2 Teaspoons of Smoked Paprika
1 Teaspoon of Dried Chili Flakes (or more)
½ a Teaspoon of Nutmeg
½ a Teaspoon of Cinammon'
1 ½  Teaspoons of Dried Oregano
1 Teaspoon of Dried Mint
To Baste
25 Grams Butter
Red Wine Vinegar
Liquid Smoke
Filling
1 Large Aubergine
Red Wine Vinegar
Baby Spinach
Sliced Tomato
Ketchup
Red Onion
For the Sauce
200g Greek Feta Cheese
½ a Cup of Single Cream
Cracked Black Pepper
Salt to Taste
Slice the aubergine into 1 cm thick discs and arrange in a large, flat tray. Douse in 1 cup of red wine vinegar, and sprinkle with a generous pinch of salt. Cover and set aside.
Finely mince the red onion and garlic. Lightly coat a frying pan in butter, then on a low heat, saute until soft and starting to caramelize. Take off the heat and allow to cool. Mix together the dry patty ingredients until well incorporated. Flatten the mince across a plate and sprinkle the dry rub over the mince.
Fold and press the mince out, then sprinkle the cooled onions and garlic over the mince. Fold and press the mince until the onions and dry rub are well incorporated. Cover and set aside and start on the sauce. Form into four patties, a diameter just slightly wider that your burger buns.
4. Fire up the BBQ to a medium heat – we want to get a good caramelization/crisp on those patties. Set up your Yukon Glory Condiment Tray in a handy location (cool part of the grill) and put liquid smoke, butter, and red wine vinegar into each of the dishes.
5. Put the patties and aubergines on the grill – the aubergines to a cooler part if you can, they'll cook quick, so keep an eye on them! They'll need to be flipped once, then set aside for assembly time.
6. As you cook the patties, brush the patties with each of the condiments as you flip them. I go for about 30-45 seconds a side to get an even cook. If the feta cheese sauce has cooled, it may have hardened. Heat, and loosed up with a splash of water, or, more cream.
7. Assemble the burger: bun toasted bun, a light swirl of tomato sauce, patty, red onion, tomato slices, aubergine, spinach and feta cheese sauce. Lid with a toasted bun and enjoy!
Brought to you by Caster Azucar.