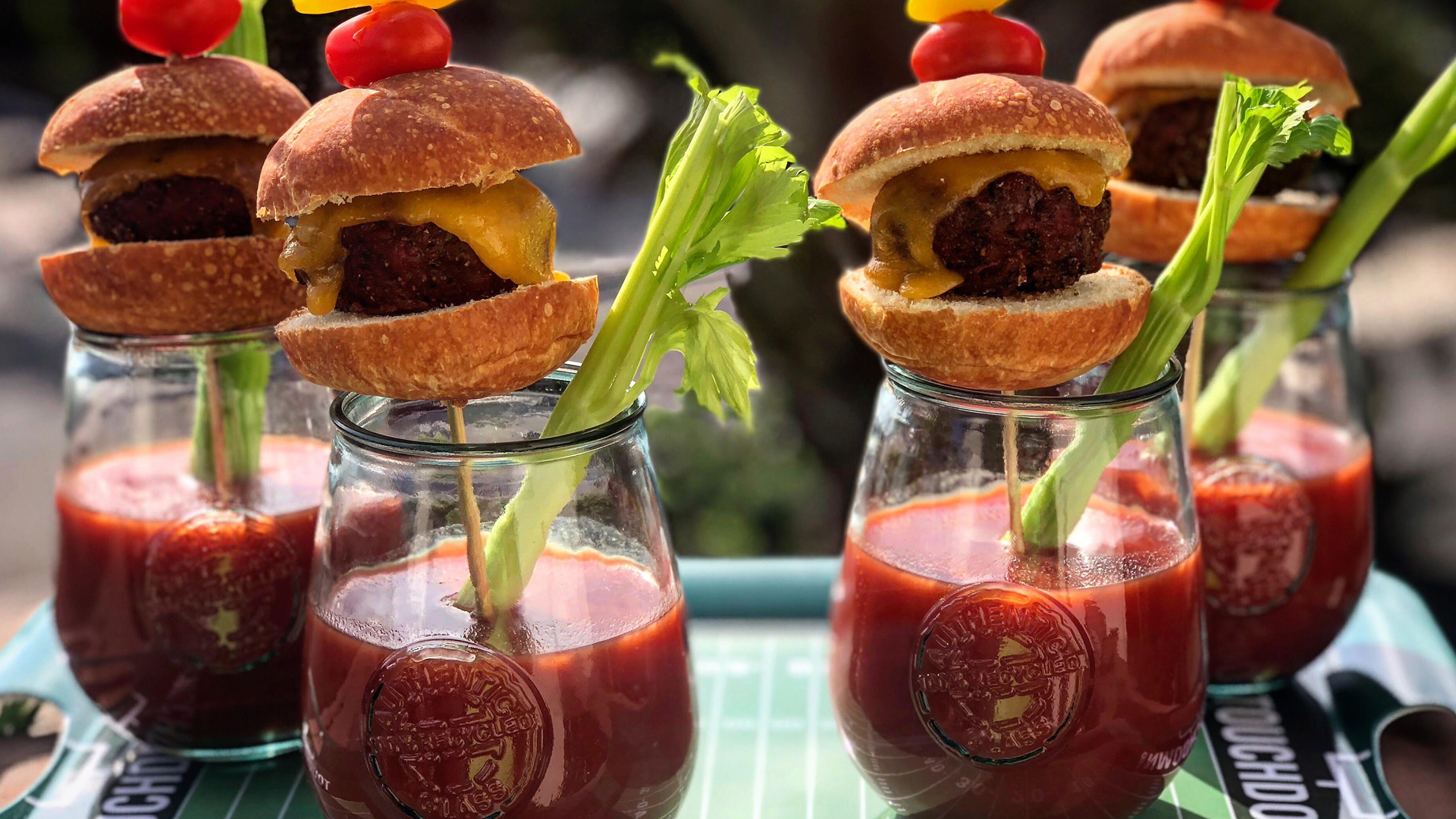 Baked Macaroni & Cheese
2 cups yellow onion
1/4 cup shallot
2 cups fennel
1/2 cup chopped hazelnuts (toasted)
1-2 Bosc pears, diced
4oz prosciutto or pancetta (chopped or cut into strips)
2 tablespoons fresh thyme
2 tablespoons fresh rosemary
1 tablespoon fresh sage
14oz low sodium chicken broth
6-8 cups wheat or multi-grain baguette, loaf or round (stale)
Salt and pepper to taste
First, slice your bread into 1/2 inch cubes and leave uncovered on a sheet pan overnight to dry out. If you're making the stuffing on the same day, you can place the cubes in the oven at 350 degrees for 5-7 minutes to dry out quickly.
Cook the prosciutto or pancetta. Pro tip: buy pre-chopped prosciutto or pancetta. You're just trying to get the meat crispy. If you crisp whole strips, chop them up once they've browned.
Dice onion, fennel and shallot(s) and throw into a pan with a tablespoon of olive oil to start caramelizing. While the onion mixture is simmering, chop up the sage, rosemary and time. Cook the onions/fennel for about 5-6 minutes, then add the herbs for the last 2 minutes.
Toast the chopped hazelnuts in a dry pan. Should only take a few minutes. Keep the hazelnuts moving while on the heat and pay attention because hazelnuts can burn quickly.
In a large bowl, combine the bread, onion/fennel mixture, pancetta or prosciutto, pears, and hazelnuts and stir to bring them all together. You can refrigerate this for up to one day before cooking.
When ready to cook, preheat the oven to 350 degrees, pour chicken broth over the stuffing (stir to combine) and place in oven for 40 minutes, covered. Uncover for the last 8-10 minutes to crisp the top. Season with salt and pepper and serve right away!
Brought to you by Jaeandtrae